CREATE: Clark Howard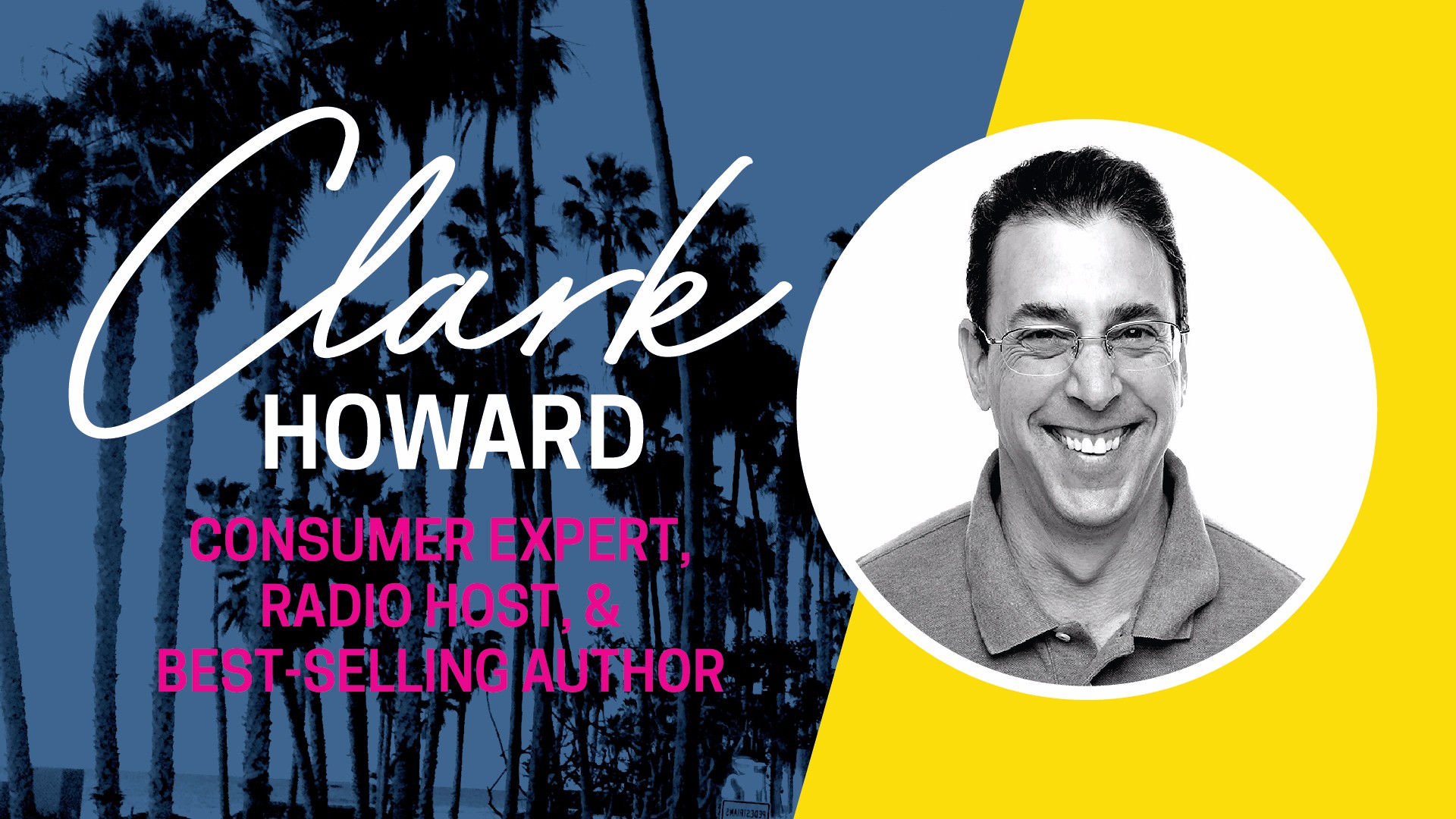 Clark Howard is a consumer expert whose goal is to help you keep more of the money you make. His national radio show and site, ClarkHoward.com, show you ways to keep money in your pocket. As a successful lifelong entrepreneur, media star and best-selling author of ten books, the Atlanta-based "consumer champion" is dedicated to helping Americans of all means get ahead in life.
Clark launched a travel agency in 1981. It was so successful that In 1987 he sold the company when he was only 31 and retired. That didn't last long though. A guest radio appearance quickly led to The Clark Howard Show that you hear today, which has now been on the air for 28 years.
Clark is very active in bettering his community. In 1993, he opened Team Clark Howard's Consumer Action Center as an extension of his radio show to provide the community with free advice on money and consumer issues. With the help of his listeners, he has built over 60 homes with Habitat for Humanity. He's also made sure for 25 years that foster kids in the state of Georgia get Christmas presents every year with his Clark's Christmas Kids radio campaign.
---
Visit Clark at Clark.com.
Complete and Continue