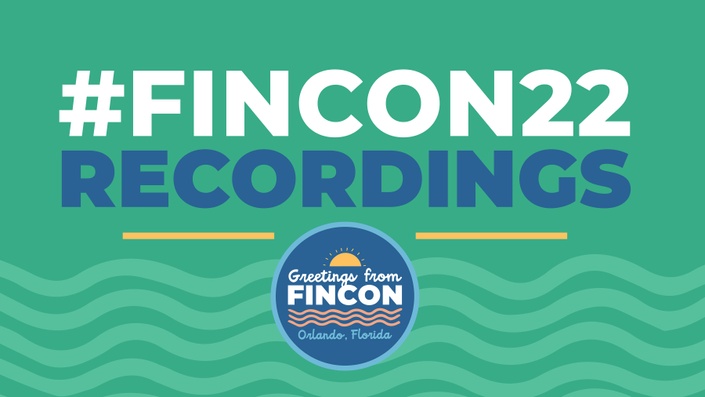 #FinCon22 Recordings [Lifetime Access]
Lifetime access to all #FinCon22 sessions, including the main stage and breakouts.
Helping personal finance content creators and brands CREATE better content, GROW their audience, and PROFIT from their work is what FinCon sessions are all about.
The #FinCon22 Recordings include 85+ sessions presented at FinCon on September 7-10, 2022. You'll get access to all of the Main Stage Talks, Breakout Sessions, and more -- the next best thing to being at #FinCon22 in-person!
---
With the #FinCon22 Recordings, you get:
12 Big Idea Talks - You'll be both inspired and challenged by these 15 minute talks from creators who have built their online presence right here in our own space
50+ Breakout Sessions - Panels and single-speaker sessions presented by experts within the FinCon Community and categorized by tracks, including Blogging, Podcasting, Video, Revenue Streams, Social Media, Advisor, Freelancer & Entrepreneurship, Solutions
15 Money-centric Sessions - Panels and single-speakers presentations from the Money Conversations and Quick Money Talks tracks
5 Workshops - Hands-on sessions designed for you to work along with the experts as they teach
FinTech Startup Showcase - pitches from six new consumer-facing fintech apps showcasing their impact